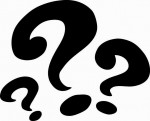 We were asked to review the site of a business that had grown in many directions over the years. The website as well as the business had developed Severe Dissociative Identity Disorder.
The business itself is very interesting in the fact that over the years it had added many apparently unrelated divisions to service a particular industry. Once they had this broad collection of offerings, they decided to present their services to other industries. Unfortunately since their diverse divisions do not readily appear to have any connection to one another, this business' website leaves visitors confused as to what they are and what they do.
Our prescription is probably one of our simplest and most favorite therapeutic measures: Create separate sites for the different divisions.
Showing all of the divisions under one roof may have worked for the primary vertical market, but it's confusion and causes doubt in a visitors mind as to whether or not this business could really perform such a disparate group of services well. Don't give your site visitors the chance to ask themselves those questions. If they would put up a site for each division and allow that division to shout about their abilities and benefits without the background noise of all of the other divisions, each division would begin to excel in its own right.
One variable to this prescription is that perhaps, and just perhaps, showing all of the divisions together work well for the primary vertical market. It may be of value to leave the primary site alone and allow it to focus on the primary market. Regardless of what happens with the original site, all of the divisions need to have their own website to be able to appeal to customers who are searching for their particular services.